About the Product
Adjustable or recliner beds used to be predominantly found in hospital rooms. However, because of the health benefits that these beds offer, they have started to make their way in individual homes across the globe. Needless to say, recliner beds are becoming an integral part of peoples life's because of numerous health and lifestyle benefits that they have to offer!
Hence we at Zero-G Beds, bring to you, our very own range of luxurious recliner beds, made from best quality marine plywood, which makes it durable. With 0o to 90o degree head elevations and 0o to 45o degree feet inclinations you get the best and most comfortable experience at all times. Our beds come with several impressive features which will make you absolutely want this product.
01

Mobile & Wireless
Remote Controlled

You can adjust the elevations of the bed using an app from your mobile or with a wireless remote control. You also get a memory feature which lets you save your favorite angles to read or just to relax which keeps it ready at the click of a button. You can also opt for a wired remote control which are most suitable for senior citizens.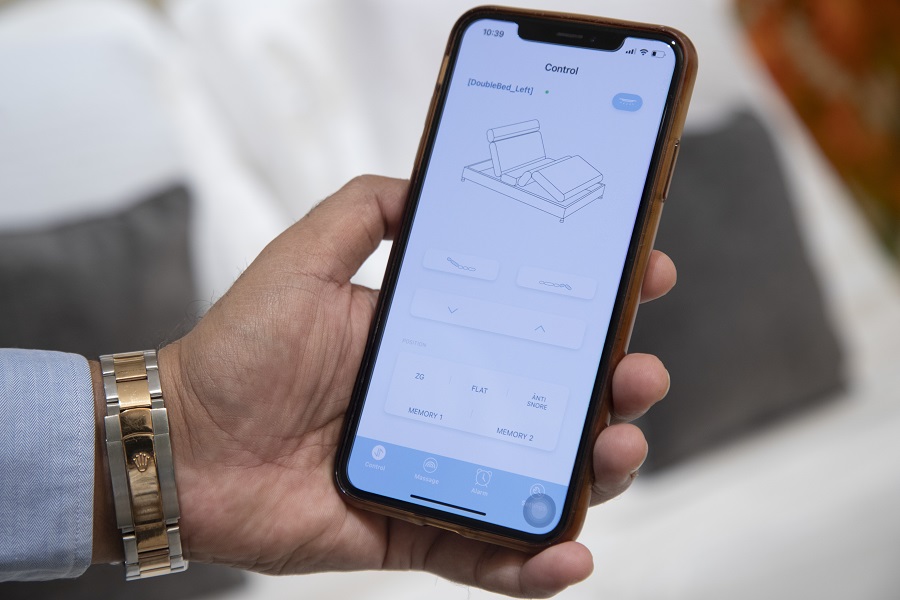 02

Massager, LED Lights &
Retainer Rails

The amazing massagers are fitted in the head and foot area and has multiple levels which will help to relieve stress. You can also opt for an under bed LED lighting system which will make it easy for you to find your way in the dark. Zero-G Beds also come with retainer rails that will make sure your mattress stays in place even when your bed is elevated at any angle.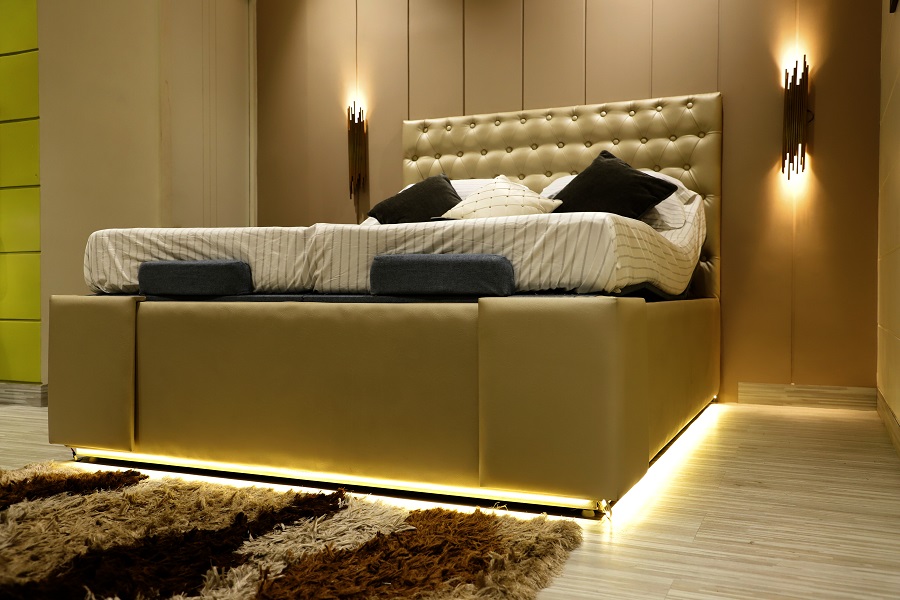 About
Zero-G Beds
Convert Your
Existing Bed into a
Recliner Bed
03

Customised Sizes

Zero-G Beds can be customised to any size or design. You can also opt from our single bed, double bed or split double bed option. The split double bed option, allows you to adjust one side of the bed without affecting or disturbing your partners' side of the bed. Even if you wish to convert your existing flatbed of any size into a recliner bed, it can be easily achieved without compromising on the design, upholstery or sturdiness of your existing bed!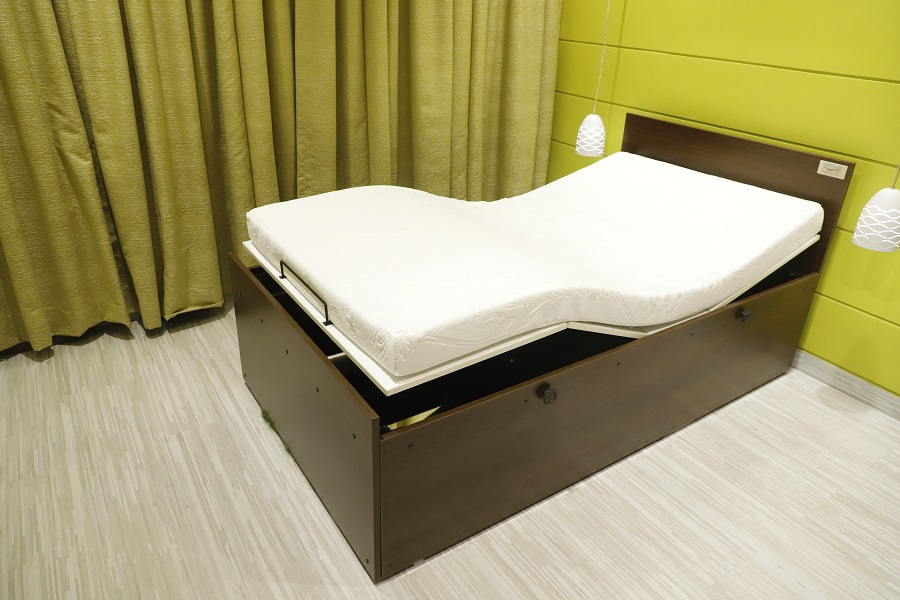 04

Zero Gravity Position

The term, Zero Gravity position was invented by NASA. Astronauts recline into this position to equalize the body pressure during rapid changes in gravitational force, while taking off into space. This position essentially saves your body from the pressure of its own weight by evenly distributing it.

Similarly you can experience the Zero Gravity Position with just one touch button on the remote. The bed will start reclining and adjust your legs to a level higher than your heart and will also elevate the head at an angle that would help to relieve pressure off the lower back and improve circulation.